I hope we're all seeing a glimmer of light at the end of this pandemic tunnel. As the evenings stay lighter for longer and the weather becomes warmer, now is a great time to start looking forward and tentatively planning ways to improve our overall health and wellbeing.
With the darker days and colder weather behind us, spring is the perfect time to begin to be bold. Whether it's setting an achievable goal to keep you motivated, getting back into those good habits that we lost over winter, or exploring how fitness can make you feel great. I've got some easy, lockdown friendly ideas to get you started.
Couch to 5k
The easy, gentle and progress driven way to start your fitness journey. You can check out my couch to 5k plan online here or you can download one of my many apps that are available. If running isn't for you, plan a local walking route and gently begin to add more distance every-time you head out the door.
Two is company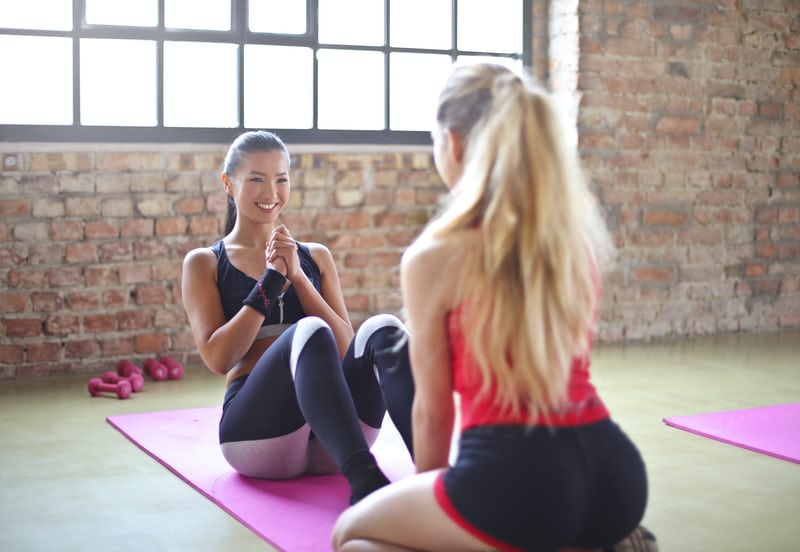 As lockdown restrictions begin to lift slowly, hopefully we'll all be able to meet with a friend. Working out with a friend, partner, colleague, neighbour- someone who's company you enjoy and have missed during lockdown- will hold you accountable and keep you motivated.
Check out your gym's offering
If you've been waiting for your gym to reopen, hopefully, you'll have good news soon! In the meantime, if they've gone online and offered live or On Demand sessions- give them a whirl! I know that Zoom has been our boardroom, meeting room, therapist's couch, school room, wine bar and more for the last 12 months! I know the thought of cracking on with a workout through a screen can be too much, but it's all we have for now.
LiveFIT Cymru
At my company, LiveFIT Wales/Cymru, our online sessions mean that for our 06:30am early bird sessions, we all roll out of bed, chuck on our workout gear and switch on a screen! No dragging coats on in the pouring rain, dark mornings, and driving to a cold venue for us or our members. Online really does have its perks!
If you're going to start to look at your own wellbeing this spring; when you're looking at the sort of exercise you want to do, make sure it's something you enjoy. If you're not sure what you'll like, ask around. There's a lot of workouts out there that are fun and really help you get as fit as you can be. From rebounder workouts, HIIT, weight lifting, dance, cardio, yoga…there really is so much to choose from. More than ever, we need something to focus on, to look forward to and the satisfaction that when lockdown is over, there will be something good to come out of it.